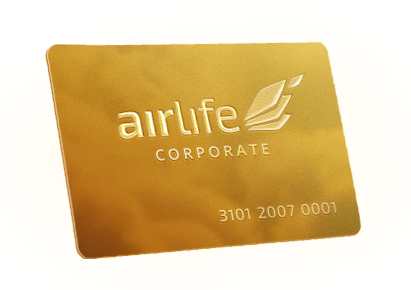 Favorable and convenient decisions for travel of heads or the staff of your firm
Round-the-clock client service
+380 67 236-12-43
We propose the solution of any questions, connected with the organization of the trips of heads and the staff of your company
Doing business takes a lot of time and energies therefore at the organization of a business trip it is necessary to be sure that all conditions for productive work and rest will be created. Confidence in the partner at the organization of travel – pledge of successful work.
We offer our corporate clients all range of services for business travel: from the order of air tickets and hotels to exclusive inquiries.
Having made a choice in favor of our company, you will immediately receive the personal manager who will always be aware of all your convenience, requirements and wishes, subtleties and nuances for all questions of implementation of your order
The individual manager will provide efficiency and professionalism in the organization of your travel. With the help personal manager it is always possible to leave a response and wishes which will be surely considered by the management of the company
Services of our agency
A ticketing on flights on territories of Ukraine and the international flights
Registration of train tickets
Registration of bus tickets
Booking of hotels in Ukraine and abroad
Registration of insurance policies
The order VIP – service at the airport
Services in rent of cars
Visa support
Exclusive service
Personal manager
Minimum service charge, discounts for air tickets
Possibility of opening of a credit line
Personal travel coordinator of mile cards
Free shipping across Kyiv
Client support 24/7
Online registration
Detailed information on plans of the airports
Free booking of departures in boutique towns Chic Outlet Shopping
Registration of gift certificates
Organization of logistics
Contracts with airlines for receiving confidential tariffs
VIP-service
at the airports of Ukraine
VIP-service at airports, which provides our agency meets the European standards. It allows VIPs to create the most comfortable conditions during the passage of different customs, organizational and border formalities as well as in anticipation of their departure.
Namely: you will be met and guided to the separate terminal or the lounge, an employee of the airport will pass all formalities for you, and you will go on a board at once before take-off.
On the plane you will take a place according to the acquired tickets. You can order air tickets and VIP-service at the same time, and you can use this service separately.

Within an initiative you can get free of charge advice on questions:
Visits of actions, registrations of participation (booking) on action
Purchases of air tickets, railway tickets
The insurance of traveling
Bookings of hotels worldwide, transfer
Visa receiving
The order of VIP-service at the airports
The organizations of individual VIP-charters in Ukraine, and also beyond its limits
Foreign Independent Tour of any complexity
Granting the gift certificates on travel
Individual exclusive offers under your request (concierge service)